If you or your child is interested in a career in acting, you should keep an eye out for acting auditions and jobs available in your area. Making it big in the acting world requires quite a few things. Your looks, your talent, any training or experience and any skills that you may have will all play a role in whether you will make it or not as an actor or actress.
Choosing the type of acting that appeals to you is important, but it is even more important to choose the type of acting that best showcases your skills and who you are.
How to be an actor
If you are serious about doing acting or getting your child or children into acting, there are several things you should focus on first. Keep these tips in mind before you go for it with your acting.
Being an actor is not as simple as it looks. The easier it seems, the better the actor is. It requires a lot of hard work but it also requires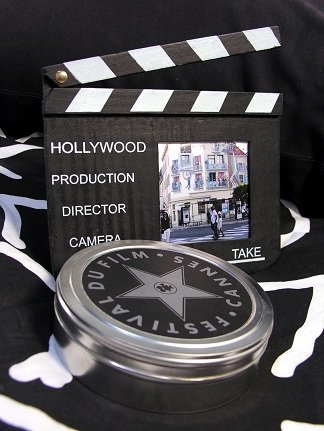 pure talent. Are you able to portray emotions to a camera in front of a group of bored camera men and staff?
Would you be too shy to kiss someone passionately, declare your love, fall to the floor sobbing or show a part of your body that is normally kept hidden? Many people believe they can act but when they try it simply comes across as fake. It looks like they are trying too hard and it makes the situation feel synthetic.
Do you have the right look?
Many people believe that you have to be really beautiful and as close to perfect as possible to make it as an actor or actress, but in many cases, this is not true. Often, there are characters who are simply 'cute' or slightly chubby.
Sometimes, casting directors will want a traditionally 'unattractive' individual for a part, or someone who is very obese. Other characters might need to be simply middling in looks while others need to be balding, older and lined or have eyes that are too close together. Whatever you look like, there will definitely be a spot for you in the world of acting.
If you have not had any formal acting training you should definitely think about getting some. At the very least, your acting coach will be able to tell you if you have any talent or not. You will learn the basics of acting, like conveying specific feelings through an unrelated world (for example saying the word 'shoe' with ferocity and anger) and other tricks of the trade.
You might find that your acting coach can recommend upcoming auditions and jobs to you once they have got a feel for the sort of actor or actress that you are.
Have you had any experience?
While the acting world is very competitive and having some experience behind you will definitely give you an extra something, you will not be completely out of the running if you do not have experience.
Actors like Daniel Radcliffe, who played Harry Potter, came to the auditions for fun, having had no formal training or previous acting experience. Surprisingly, he got the part. It could happen to you to!
Obviously, it is good to start small and to build up your portfolio and CV with manageable jobs. As your skill grows and develops, you will be able to handle bigger and more complex roles and move on from them.
Some acting auditions and jobs available in South Africa
There are several different companies that you can approach to find out if they are looking for actors or actresses for any specific part. The best way to find out if anyone is holding an acting audition is to look through job classifieds like Gumtree, OLX, Job Life and Ananzi.